If you're in need of replacing cabinet handles or simply want to upgrade your home's hardware, heirloom-quality knobs, pulls and hinges are an easy way to add a touch of class and charm to any space. Finding the ideal style, finish, and size may prove difficult, depending on what space you have available.
What is the Industrial Cabinet Handle series?
The Industrial Cabinet Handle series is a versatile collection of handles designed to add visual interest and functionality to any cabinetry. Available in an array of materials, finishes, and styles to meet all needs, you're sure to find the perfect handle for your application.
For a more refined aesthetic, select cabinet handles with antique brass or oil-rubbed bronze finishes. These warm tones will blend in nicely with other fixtures in the home.
In addition to adding a stylish touch to your cabinetry, these handles are also easy to clean and maintain. To keep them looking their best, avoid abrasives such as scrubbing powders or harsh cleaners that could scratch or damage the hardware's finish.
Types of Industrial Cabinet Handle Series
The Industrial Cabinet Handle series comes in a range of styles to match the decor of your home, from traditional to transitional and art deco.
When selecting the type of handle you desire, take into account its material and finish. These will determine how often it requires cleaning and how long it will last.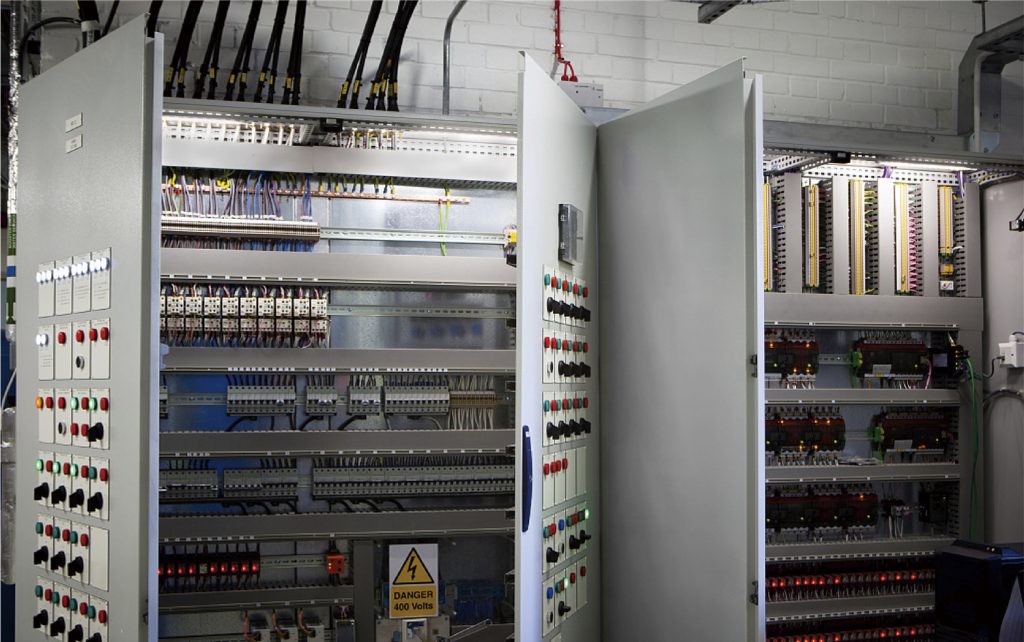 Stainless Steel Handle Pulls
Stainless steel handle pulls offer a modern aesthetic that complements many kitchen styles. Plus, these handles are resistant to rust and extremely durable.
Their smooth, polished surface makes them easy to clean and maintain. You can quickly wipe away fingerprints and smudges with a damp cloth.
Cabinet pulls come in a range of finishes, with stainless steel being the most popular due to its superior aesthetics, corrosion resistance, and nonmagnetic qualities.
Brass has long been a go-to metal for drawer pulls and knobs due to its resistance to corrosion, making it an ideal choice for cabinets.
These handles are the perfect way to add a touch of class and refinement to your home. Not only that, but they're durable and easy to maintain – meaning they will last for years to come!
Selecting the ideal cabinet handles is an integral step in any remodeling project. Be sure to pick ones that will blend in with your interior theme.
Bar-shaped cabinet handles are popular because they complement most cabinets, provide versatility in design, and come in various finishes. Furthermore, you can find them in various lengths and styles to accommodate any type of drawer or cabinet.
The most popular bar-shaped handle style is the standard style, which comes in various lengths. Other common bar-shaped pull types include bowed, adjustable, boxy, and T-handle pulls.
Classic rustic is a popular design element in contemporary homes and apartments. To bring this style to life, add some stylish hardware. This selection of cabinet handles offers something for everyone – from minimalists to design enthusiasts. These brass and steel pieces are durable enough to withstand the rigors of daily family life. Not only do they offer a solid feel, but their functional aesthetic also appeals. With an array of colors and finishes available, finding the ideal match for your kitchen will be effortless.
Applications of Industrial Cabinet Handle Series
Cabinet handles make a big difference in the look and feel of your space, whether you are decorating it with traditional or contemporary elements. Choosing the correct hardware will add an elegant finishing touch that brings life to your design concept.
Cabinet pulls are typically fastened onto the inside of cabinet doors using two-inch screws; however, this may vary depending on the type of door. Be sure to follow the manufacturer's instructions for screw hole locations when installing pulls. Afterward, thread the knob or handle onto the top of these fasteners.
One of the most fundamental rules when selecting cabinet pull size is applying the "rule of thirds." This rule states that a single pull should measure 5-12 inches long, creating proportionality and maintaining an uncluttered profile.
The rule of thirds can be an invaluable asset when selecting cabinet handles, as it helps maintain a unified aesthetic across your hardware. Not only does this simplify selection, but it can also save money on oversized pulls that won't fit properly into small spaces.
Cabinet handles come in a range of materials, such as stainless steel and brass. You can pair these with various finishes to create an individual style. For instance, ZONZEN's cabinet handles look great against wood-painted or stained cabinets while adding a rustic vibe to the room.
Working Principles of Industrial Cabinet Handle Series
When selecting cabinet hardware, the style and function should be taken into consideration. Some items are purely decorative, while others function to transfer manual force or keep items in place. Examples range from baked ceramic or porcelain to molded resin – which can be glazed or unglazed and comes in various colors. While resin may be lightweight and strong, it's prone to scratching, so if your kitchen gets a lot of foot traffic, then durability should be your top priority. If possible, opt for hardware that will withstand repeated use over time.
When selecting cabinet hardware, take into account the height of the cabinets. Lower cabinets may need pulls, while upper ones will benefit from knobs. Furthermore, consider how often this cabinet will be opened – will it be frequently? In that case, opt for a handle that's more compact. Additionally, where the handle goes on the door will also be an important factor.
Advantages and Importance of Industrial Cabinet Handle Series
Handles for cabinets are an essential aspect of home design and renovations that shouldn't be missed. They add personality and charm to any room.
When selecting handles, there are numerous options to choose from – both in terms of material and design. Therefore, it's essential that you pick the one best suited to your requirements.
Copper, brass, and bronze are often used for cabinet hardware due to their natural antimicrobial properties that reduce microbial growth in the kitchen. However, these metals may not be ideal if you have kids or pets as they can be sensitive to acids and scratches and difficult to clean if used in a child or pet's room. Some manufacturers utilize living finishes that allow copper, brass, and bronze to develop an aged patina over time, providing a warm look with added character.
Handles are essential elements in any space, matching the style of cabinets while being comfortable to use. At ZONZEN, we offer a wide range of handles that will add an elegant and functional touch to your kitchen. Choose from classic rustic options to minimalist, modern, and urban looks – whatever works best for you!
Stainless steel is an ideal material for handles due to its durability and rust resistance. JWL's stainless steel cabinet hardware knobs, handles, and pulls are made of solid 304 stainless steel (an industrial strength variety), making them the ideal choice for homeowners wanting to upgrade their kitchen with high-end designs. Unlike hollow handles made of less robust materials, these durable knobs will last a lifetime with regular usage. Plus, they provide a modern style that stands out in any decor.
When choosing cabinet handles, aesthetics and functionality must never be separated. The ideal handles combine modern design with user-friendly functionality for optimal convenience. To identify these, measure the size, design, and material of the handle as well as its weight – this will help determine which type is ideal for your home or commercial building.
If you're searching for industrial-inspired cabinet handles in your kitchen, ZONZEN Industrial Cabinet Handle Series is the ideal solution. Crafted from solid zinc alloy metal construction in various sizes to fit drawers and doors, these handles are durable and long-lasting while adding a sleek contemporary flair that adds an air of premium quality to any interior space. Plus, their modern look helps add value while adding durability as well.