Industrial plane locks are an excellent way to secure equipment or cabinets. They come in various styles, materials, and colors, so they can be used for data center racks, street enclosures, and other applications that need a premium aesthetic without breaking the bank.
What is Plane Lock Series?
Industrial plane locks, also referred to as swing handles, are a type of locking mechanism commonly used to secure cabinets. They consist of a lock core, bolt transmission device, and sliding handle in its base. Latches can be divided into locked core and unlocked core versions or both; plus, they're waterproof and rust-resistant, so they can withstand harsh environments.
Zonzen offers custom and standard swing handles for carts, kiosks, cabinets, sheet metal, and plastic fabrication in power generation, network communications, HVAC/R, agriculture, and transportation industries. Capabilities include product development, engineering tool making, quality control prototyping, and metal stamping die casting injection molding assembly.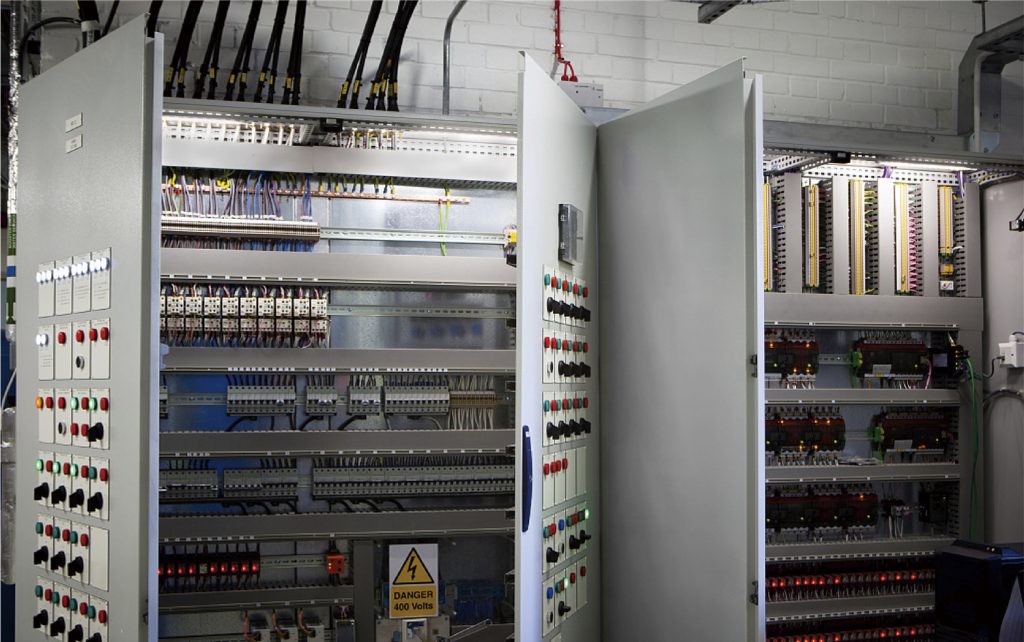 Types of Plane Lock Series
Industrial Plane Cabinet Locks are a type of door lock used to secure cabinets and other storage areas. Their primary function is to prevent unauthorized entry.
This type of lock uses a locking cam. This cam is located behind an inclined locking shoulder and pulled or forced rearwardly by the handle, pulling the entire lock assembly, including the door, rearward to compress a resilient sealing gasket against the jamb.
T-type handles are ideal for cabinets and lockers containing equipment. Their compression mechanism pulls the door securely shut against its seals for a vibration-free closure.
These systems work great on trucks and other vehicles that have a variety of equipment compartments. Examples include storage lockers, equipment compartments, and personnel doors on fire engines and emergency response vehicles, as well as workshops or building sites.
T-type handles come in a range of styles and can be installed on interior or exterior doors. Whether you're searching for something modern and organic with stainless steel design, or something more traditional and decorative, there is sure to be a T-type handle that meets your requirements.
Panel locks are mechanical lock systems typically mounted in cabinet doors to keep cabinet doors and drawers secure. Their primary function is to prevent access to contents within the cabinet.
This type of lock is intended to keep people out, making it perfect for storage rooms, lockers, and cabinets with valuables inside. Its design makes it very difficult to open and is also highly durable.
These locks come in a range of types and sizes. Some are designed to fit into recessed areas, while others are surface mount.
These locks are usually constructed from stainless steel and offer corrosion resistance. Furthermore, they provide protection from vandalism as well.
With a high-security key system, you can restrict and monitor access to keys in your organization. Furthermore, these systems limit the number of keys in circulation, saving costs on costs associated with duplicate keys.
Furthermore, you can track all keys issued to employees and visitors. This helps determine whether they have permission to enter certain rooms or not, as well as how often they change locations within a building.
A high-security key system is tailored to the requirements of various industries and organizations. It offers robust protection against key duplication, phantom keys, and lock manipulation.
Applications of Plane Lock Series
Security for important documents, savings, private items, or other goods requires protection from unauthorized entry. This is particularly important when drawers and cabinets hold such objects. Appropriate furniture lock mechanisms must guarantee the door to which they are applied is securely closed, resistant to disassembly, and provide for an easy operation when the lock is released by an appropriate key-operating mechanism.
These locks are commonly employed on refrigerated vending machine cabinets to restrict entry and prevent food products, beverages, or other foodstuffs from leaving the cabinet and being disposed of nearby. They may also be employed with drawers and cabinets used for the storage of goods to restrict their movement or retraction during closing operations.
Nesting handle cam-type lock assemblies typically feature a splined connection between the lock shaft and barrel that allows for axial sliding within the housing to allow for handle retracting or projecting motions. Unfortunately, any angular deflection transmitted to the shaft via this splined connection can bind or otherwise immobilize the spring-pressed barrel on which the handle is formed, preventing its projection from its recess on a door surface.
Working Principles of Plane Lock Series
Different types of locks exist on the market. Some are intended for installation within cabinets, while others secure items like rolling ladders or hospital supplies. No matter which type you select, it's essential that you understand its working principles before installing it.
Most standard desk and file cabinets come with factory locks that can be easily "picked open" by anyone with the key that fits. This means that anyone with access to your business and personal information can gain access in just minutes without needing specialized knowledge or skill.
It is essential to be aware that standard keys used on desks and file cabinets often fit hundreds of other desks manufactured by the same manufacturer. If your file cabinet contains sensitive data, locking the filing cabinet is a must for protecting this information.
Another crucial step in file security is installing locking "slidebars" that mount on the outside of your file cabinets. Once locked, these sidebars prevent drawers from being opened with a key. This type of security will help deter unauthorized individuals from stealing information from your company.
Alternatives to traditional file security methods involve electronic or battery-operated locks. These types of locks also referred to as digital locks, don't need physical keys for unlocking and can provide added protection while still being user-friendly. It's an ideal solution for safeguarding important documents while still granting easy access.
Advantages and Importance of Plane Lock Series
Industrial cabinet Plane Locks are much heavier and more durable than their home-use counterparts, designed to withstand harsh industrial environments. These locks can be utilized for storing hazardous substances like chemicals, pesticides, janitorial supplies, motor oils, fuel, or pool cleaning equipment – you name it!
Many businesses face the issue of employees spending too much time and money unlocking and relocking cabinets, wasting valuable resources such as time and money while putting customer satisfaction at risk. With electronic access control systems, businesses can streamline processes while saving both time and money on employees who must repeatedly unlock and relock cabinets. This puts valuable resources at risk while increasing customer frustration levels.
Electronic locking systems that can be easily concealed from view offer a cost-effective and reliable solution for reducing and eliminating theft. They offer more reliability than keyed locks or metal keys.
Industrial cabinet Plane Locks are an ideal solution for businesses seeking to maximize the efficiency and security of their storage areas. They come equipped with various features tailored to your specific requirements and specifications.
ZONZEN is a one-stop provider of comprehensive lock solutions, with their primary products including high and low switch cabinet locks; instrument box locks; communication equipment locks; file cabinet locks, and electric cabinet accessories series products. Having been established for more than 30 years, they have earned an enviable reputation across the international market with glowing endorsements from customers in America, Europe, and Asia.