Industrial hasp locks are commonly used to firmly secure doors, gates, and cabinets that need high levels of security. They come in various sizes with or without padlock handles, and some feature concealed screws and hardened steel loops, which reduce their vulnerability to cutting attacks.
Hasps are commonly used to secure doors, gates, lockers, toolboxes, and other cabinets against theft. Additionally, they provide a means of safeguarding equipment, machinery, and vehicles.
What is Hasp Lock Series?
Industrial hasp locks are commonly used to secure doors, gates, cabinets, and storage units. They come in various forms and shapes that can be mounted on different types of surfaces, from straight to curved. Some feature adjustable hinges, while others can accommodate angled or curled shapes.
For optimal security, select a hasp that fits snugly around the padlock shackle with minimal clearance. For optimal strength, choose an item 1-2mm larger than your padlock's shackle hole.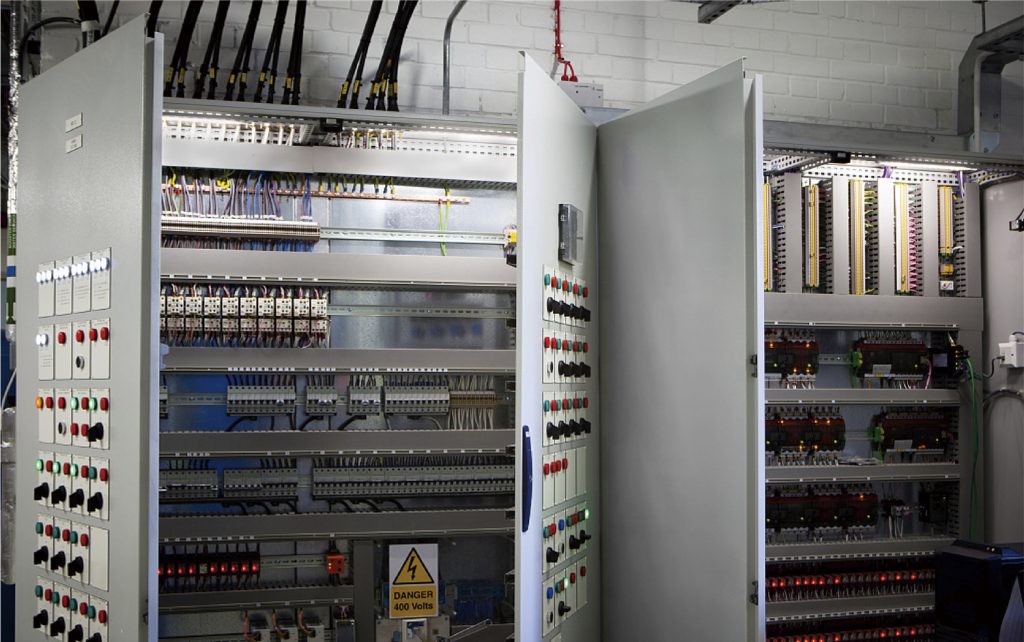 Types of Hasp Series
Hasp locks can be used for many different purposes. Examples include cabinets, doors, tool cases, desks and drawers, lockers and closets in bedrooms as well as cages, crates, gates, and fitting accessories.
Hasps are special locking devices used in combination with padlocks to secure an object. They come in a range of styles and lengths; some are adjustable, while others are designed for two uneven surfaces or corners.
Hinged Hasps are an ideal way to add extra security to doors, sheds, gates, and more. Their flexibility allows them to be mounted to either internal or external corners or angles for added protection.
Hook and Eye Hasps offer a simple yet secure way to lock doors and gates. When combined with padlocks for extra protection, these solid brass safety hooks and eyes can be used on storm or screen window sashes, interior child or pet gates, as well as shed doors.
When performing maintenance and servicing on a piece of equipment, a safety lockout hasp is an essential tool. This enables multiple workers to isolate an energy source and guarantee that the machine cannot be operated until each worker has removed their padlock from the hasp.
This small hasp is perfect for small chests, jewelry boxes, craft projects, and other items that need a quick and secure lock-up. It features a swiveling hook that engages a matching staple.
This robust dual lock hasp is housed in an interlocking steel casing for extra style and security. Crafted with high-quality components, the hook and stylish sleeve ensure this is one stylish hasp around.
Medium Duty Hasps are designed to secure padlocks on a vehicle. They shield the lock against various forms of attack, such as bolt cutters, pry bars, and grinding tools.
Service truck hasps are a common way to secure truck door panels. Unfortunately, they require drilling holes in the vehicle body panel in order to install it.
When you need to secure a larger energy source, heavy-duty hasps are the ideal choice. Crafted from sturdy steel with larger jaws, these hasps offer superior gripping power.
These hasps can accommodate up to six padlocks and feature a vinyl sheen for extra visibility. They're suitable for use in various industries and environments.
Buckle hasp locks are an efficient way to secure sheds, gates, and outbuildings. A buckle hasp lock consists of a metal bar that fits over the door with a latch or locking mechanism which prevents it from being opened. This type of lock is often used in industrial and commercial settings where extra levels of security need to be provided.
Application of Hasp Series
Hasp locks and padlocks can be employed in a wide range of industrial settings. Locks may be made from metal, plastic, or a combination of both for maximum security. Common applications for hasp locks include vending machines, cash boxes, and storage units.
Industrial buckle hasp locks can be used in a variety of places to provide secure locking devices. They're great for toolboxes, sheds, chests, and crates to keep doors shut when not in use, gates, fences, and other places where extra protection is desired.
Hasps can be adjusted to fit surfaces that have warped, sagged, or don't close flush. They work with padlocks, keys, and combination locks and come in various lengths to suit your requirements.
Straight hasps are ideal for flat surfaces, while right-angle hasps can be used when swinging or sliding doors open. Hinged hasps are perfect for locking in corners or around angles and may consist of up to four parts.
High-security hasps are designed to be more resistant to cutting and should have a hardened steel loop concealed within them, making it harder for someone to break into the lock. These hasps secure items with a higher risk of theft, such as equipment and tools.
Group lockout hasps are used in machinery safety procedures to enable multiple workers to securely isolate an energy source with a single padlock. This guarantees that only authorized personnel can access and utilize the source, and restarting can only take place once all have unlocked their locks.
Working Principles of Hasp Series
Industrial buckle hasp locks are an effective way to secure a variety of objects. When used together with a padlock, these locks offer strong, reliable security for your items.
A common type of latch, a hasp lock, is made up of two parts: a strap and a staple. On one end, this metal plate has been punched with a slot that fits over the staple; its other end is hinged and attached to either a door or frame. Latching takes place by rotating the lock, which securely fastens the strap in place.
Different hasp locks exist for various applications. Some are ideal for securing low-value items like luggage, while others can be employed on medium and high-value objects like cabinets.
Advantages and Importance of the Hasp Series
A hasp lock is a device used to secure objects or doors. It consists of two straps and a staple that fits through holes on the hinge.
These devices are essential components of any safety lockout program or procedure. They help workers isolate energy sources while avoiding potential hazards, accidents, and downtime.
Hasp locks come in a range of styles and are an efficient way to increase security. They can be used together with padlocks or as stand-in locking mechanisms, making them suitable for securing chain link gates and fencing poles as well as buildings where there is a high risk of criminal activity, such as detention facilities or prisons.
Hasp locks offer an economical, straightforward solution for securing industrial cabinet doors and gates. Not only that, but they're perfect for outbuildings or garages as well as areas where chemicals or other hazardous materials might be stored.
Hasp locks are essential to keep people away from your equipment and ensure you have adequate safety measures in place. They may not be cheap, but they offer numerous advantages that can protect against damage to your assets.
ZONZEN hasp & padlock is the ideal solution for safety-minded workers. This patented and branded padlock has been engineered to withstand rigorous industry-standard manufacturing practices, making it a valuable asset for your company. Our top-of-the-line hasps are made with high-grade zinc that's tested and proven to last. Order these quality hasps in various sizes and quantities to fit within budget; additionally, our selection also includes color-coded hasps, which increase productivity while protecting employees as well as the product itself.