Industrial cabinet hinges come in a wide selection of styles, sizes, and materials from many top-tier manufacturers. They provide an impressive selection of features and functions like soft-closing hinges that make adjusting and customizing your cabinets effortless.
From cabinets and warehouse gates to barn fences – hinges keep everything swinging smoothly. This guide explains the various kinds of hinges, their mounting requirements, and the most popular applications so that you can choose the right ones for your project.
What is Hinge Series?
Industrial cabinet hinges come in wide varieties to meet different applications. They're available in a range of materials to match different settings and needs and can be divided into subgroups based on function, structure, and material type.
When selecting hinges for your cabinet, look for one with a finish that complements the exterior part of your cabinet, so it matches the overall design of the room.
Heavy-duty hinges are often employed for heavy and oversized cabinets in industrial settings. These types of hinges can support a considerable amount of weight while providing effortless opening and closing action. Self-close hinges are another excellent choice for heavy cabinets without spring-loaded systems; these hydraulic designs help the cabinet door close slowly without making a sound when closing.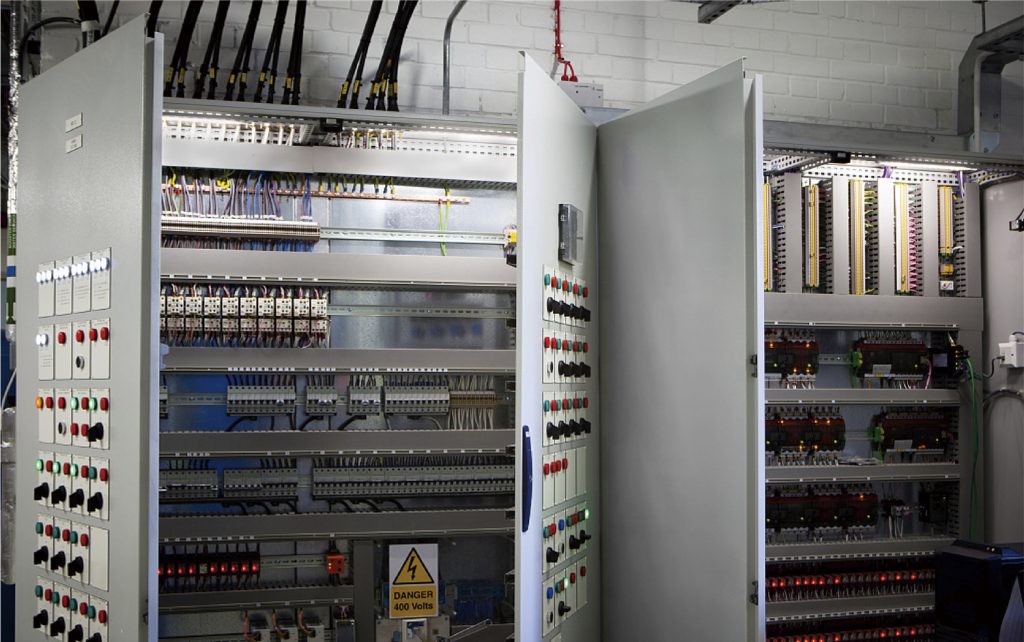 Types of Hinge Series
The hinge is an essential element of your door system, enabling it to swing smoothly and securely.
When selecting hinges for your application, there are plenty of different types to choose from. Selecting the ideal hinge type is key to a smooth and successful installation process.
Swing clear hinges are frequently used in healthcare facilities and other locations where doors need to be completely out of the way. These hinges boast an L-shaped leaf design, enabling the door to swing completely out when opened 90 degrees or more.
These hinges come in full mortise, half mortise, and full surface applications. Furthermore, they come with a range of finishes to match your other hardware pieces.
Self-closing hinges are an integral component of any door system. These hinges allow doors to open, but once opened, they automatically shut again – providing a great solution for busy environments.
These hinges come in a range of sizes and finishes, so you can find one to match your existing hardware. Plus, they help reduce energy consumption by restricting air leakage through open doors.
The Strap Hinge is the perfect combination of functionality and bold visual impact. Featuring two long, narrow leaves (or straps), this type of hinge is commonly used on gates or doors to add extra security.
Strap hinges come in a range of lengths and specifications, so it's essential to find the one suitable for your application. For instance, you'll want a longer strap hinge for heavier doors while opting for a shorter one when dealing with lighter ones.
Hinges are mechanical assemblies used to join two objects together. They consist of two flat surfaces called leaves attached together by knuckles and pins for movement.
When selecting hinges for indoor furniture, barrel-type hinges are often employed. On main entrance doors, sheds, or wooden gates, butterfly and strap hinges may be more prevalent.
Applications of Hinge Series
Before installing hinges, it is necessary to measure the correct size. To do this, close the cabinet door and measure from the top of the hinge to the bottom of the door – this distance determines how closely a door will come into contact with its frame. This measurement ensures an accurate fit.
Hinges can be manufactured through a variety of processes, such as casting, extrusion, forming, or milling. The choice of method depends on the hinge profile, material availability, cost considerations, and available technology.
Hinges can be made of steel, stainless steel, or zinc die-cast. These materials offer superior strength and rust resistance – ideal for heavy-duty applications.
Industrial cabinet hinges can be attached to the door and frame using either welding or screwing techniques. The welded installation provides more stability but requires more maintenance over time.
Industrial cabinet hinges often feature a unique structure. The most common type is a U-shaped one, which offers concealment by eliminating space around the main frame of the cabinet.
Working Principles of Hinge Series
There are increasingly stringent requirements for smoothness, resolution, and repeatability when designing compliant mechanisms for special positioning, adjustment/manipulating/ metrology tasks – particularly with regard to notch flexure hinges. These specifications must be taken into consideration when creating these products.
Hinges are commonly utilized as bending or transverse link segments in monolithic compliant mechanism designs for high-precision and large-stroke motion applications. Their bending characteristics enable them to provide a significant deflection with minimal axis shift.
Based on the basic hinge dimensions, various flexure hinge contours are available and must be chosen. Circular, corner-filleted, elliptical, or power function-based contours are often employed for thin-notch flexure hinges.
Advantages and Importance of the Hinge Series
The Hinge Series is a reliable and versatile hinge system suitable for all types of doors and applications.
Hinges are an integral part of any door system. To ensure their durability and ability to bear heavy loads, it's essential to select hinges with heavy-duty construction.
The Hinge Lock Series is not only sturdy and long-lasting, but it's designed with durability in mind. Backed by the warranty in the business, you can rest assured knowing a replacement hinge will be sent when one of your doors breaks down. Plus, it won't require professional locksmith services to get your hinges repaired!
Security is an integral component of all locking systems. It protects your home from intruders and burglars alike.
Hinge Lock Series is one of the most secure and dependable locking systems available today, as well as being easy to install and maintain.
Hinge Lock Series provides a simple but effective solution for locking up a door and preventing it from opening. These locks simply slide over existing hinges, making installation effortless.
The ZONZEN Hinge Lock Series is an ideal way to add a smart element to your home. This lock utilizes Z-Wave technology and works with various home automation and security systems such as Ring Alarm, SmartThings, Honeywell, ADT, Wink, and more. You can unlock or lock your door with just the push of a button, create entry codes for friends and family, and monitor access history, all with one convenient button press!
ZONZEN is a one-stop provider of comprehensive lock solutions, with their primary products including high and low switch cabinet locks; instrument box locks; communication equipment locks; file cabinet locks, and electric cabinet accessories series products. Having been established for more than 30 years, they have earned an enviable reputation across the international market with glowing endorsements from customers in America, Europe, and Asia.