Industrial cam locks are used in a variety of industries, from manufacturing to fuel & oil. Furthermore, they find application in military installations as well as agriculture.
Cam locks are popular for securing outdoor applications as well as commercial and residential spaces to protect mail, documents, vending machines and cash dispensers. They have also become a reliable way of locking down ATMs and cash dispensers.
What is the Cam Lock series?
Cam locks are a robust and cylindrical locking mechanism used in many industries. Furniture manufacturers and wooden storage unit makers often opt for them due to their stylish yet secure capabilities.
Industrial cam locks are simple-to-use lock mechanisms that offer secure protection for cabinet drawers, safety boxes and other compartments. They come in various lengths, components and key configurations.
Cam locks feature a tongue bar that moves either sideways or vertically when turned with a key. When dropped to one side, the lock is secured; when lifted vertically, it becomes unlocked.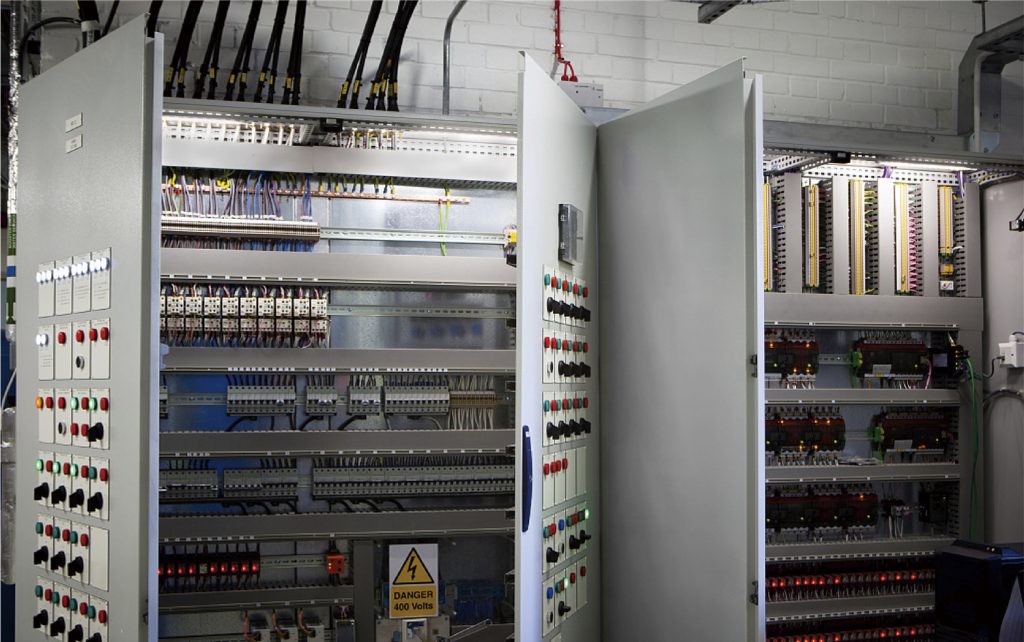 Types of Cam Lock Series
Different cam lock series exist, each offering its own advantages and features.
For instance, the Stainless Steel camlock is a strong and reliable option that can withstand harsh environments as well as frequent hose changes. Furthermore, it has low cost and easy replacement when necessary.
Cam locks are a widely-used cabinet latch hardware component used in drawers and cabinets, as well as doors, windows, industrial enclosures, medical office furniture, mailboxes, and metal furniture.
These lock mechanisms use a small metal plate or cam that is fixed to the locking core and rotates with each key turn. This movement, usually between 90deg and 180deg, enables these locks to secure doors or flaps, control mechanical linkages, and operate separate mounted switches.
Cobra Locks are architecturally designed programmable locking systems that take up only two-thirds the space of other programmable locks, making them perfect for new construction or retrofit applications where aesthetics and program flexibility at the lock are essential.
Locks also secure laboratories with costly equipment, guarding them against theft and damage.
Combi-Cam Ultra is the world's first combination cam lock with master key override and code-retrievable capabilities, enabling convenient keyless access. Crafted from heavy-duty die-cast metal, this innovative combination locker lock offers higher security with pick-resistant keyways for enhanced protection against intruders.
The code retrieval function of a lock is vital since most combination locks don't offer an easy way to locate their current combination if you forget it. With the code retrieval pin, however, you can reset the lock back to its original set of codes and continue using it normally.
Applications of Cam Lock series
Industrial cam locks are widely used in a variety of industries, such as paint and ink manufacturing, water treatment, food and beverage production, sanitation services, wastewater management, chemical pharmaceuticals, and military operations, to facilitate quick connection and disconnect. Their adaptability and versatility make them the ideal fittings for frequent hose changes that ensure worker and equipment safety while saving time and money at the same time.
Selecting the ideal cam lock depends on the environment in which it will be utilized. Factors such as temperature, media type, cleanliness, and corrosion resistance all play a role.
Stainless steel camlock couplings are the best choice for environments prone to corrosion and extreme temperatures. Not only do they resist corrosion, but their low maintenance requirements mean they remain effective over time.
Cam lock couplings have been designed to withstand high pressures, as well as be resistant to sludge and dirt buildup. This makes them the ideal choice for chemicals trucks and petroleum vehicles that frequently deal with oil or gas in their work.
Camlock couplings with safety locks are available with an extra clip that helps prevent spillage. This heavy-duty clip snaps into place over the handles when not in use, keeping your connections shut securely.
Cam lock latches can be used to securely wooden furniture, lockers, doors, and windows, as well as industrial enclosures, medical office furniture, automotive applications, mailboxes, and metal furniture. Furthermore, they boast anti-prying and anti-theft capabilities, which protect valuable data or personal items from theft.
Working Principles of Cam Lock Series
A keyed cam lock works on the principle of a cam and latch mechanism. The end of the plug features a cam, which is an extended piece of metal that protrudes out from it and rotates with it.
At each end of the cam is a latch. This latch rests on either side and has an angled edge that fits into a notch on the shackle when turned clockwise. As it rotates, its shape causes its latch arms to pull inward against a spring located inside, disengaging it from its notch on the shackle.
Cam locks can be constructed from a variety of materials. Stainless Steel is one popular option due to its superior corrosion resistance. Other material choices include Brass and Aluminum.
Advantages and Importance of Cam Lock Series
The Cam Lock series is a widely used coupling for product transfer between hoses and pipes. It's easy to install without needing any tools, making it suitable for many different applications.
ZONZEN's Cam Locks offer superior design combined with the most up-to-date engineering and production technology. Plus, their case-hardened steel components provide additional resistance against physical attacks.
Cam Lock series is an extremely practical and cost-effective tool, capable of connecting two pipes or hoses without the use of tools – making it a perfect choice for many industries.
Industrial applications such as manufacturing, fuel and oil, gas, chemical, food and beverage production, cleaning services, and military installations all make cost-effective use of it a necessity. They also replace time-consuming drift pin, nut, and bolt flange connections commonly employed across a range of industries.
Cam Lock series: the pinnacle of functional innovation! Made up of die-cast zinc housings in multiple lengths, each cam lock is available in various styles, sizes, and offsets for use on cabinets, enclosures, and doors – providing cost-effective solutions to meet a range of operational and access control requirements.
Cam locks are an easy, low-tech way to secure cabinets and other storage devices. They're easy to install and come in various sizes.
You can also use them to secure doors and other furniture with just a drill hole and the lock installed.
There are various kinds of cam locks, such as keyed and combination versions. Select the one that meets your requirements best.
Cam Lock series provides long-lasting advantages and is widely used in various industries. Its straightforward, leakproof design makes it the perfect solution for various applications; plus, installing or disassembling requires no tools at all!
Easy to clean and maintain, the device also easily accommodates frequent hose changes.
ZONZEN Cam Lock series provides a broad selection of products for various applications. They can be utilized in mechanical cabinets, electrical boxes, metal cabinets, instrument cases, and high-voltage equipment enclosures.