Due to the increasingly stringent requirements for physical security in data centers, cabinet manufacturers are shifting away from traditional lock-and-key mechanisms towards integrated solutions that combine electronic locking and monitoring capabilities for optimal protection.
Electronic locking solutions for racks can be employed to control access to enclosures and maintain audit trails. Furthermore, they're capable of being integrated with other facility systems and credentialing methodologies, giving data center managers the power to further tighten security measures.
The goal is to enhance physical security at every rack level and promote accountability. Fortunately, intelligent locking solutions are readily available to meet these demands.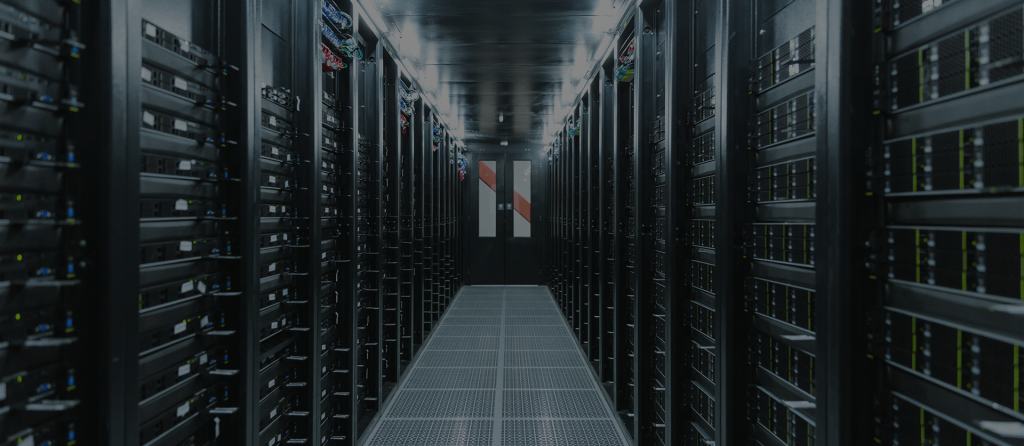 Controlling Access Down to the Cabinet Level
Security at the cabinet level is a critical element of any intelligent locking solution for data centers. Commonly, these systems involve electronic locks that use power transfer to operate and log access data into an IR software platform.
These locks typically mount on server racks with traditional mechanical locks with handles and manual keys, though they may also be keycode enabled for easier management and an extra layer of security.
ZONZEN solution combines an IR-powered lock with credential data for real-time access control, logging, and reporting. Corporate users can remotely monitor access to entire sites, zones, or individual cabinets – and deauthorize access when a threat is identified.
Using Pre-Existing Security Networks
Data centers must not only safeguard their physical environment, but they must also secure and monitor access to information stored within their racks. These security measures help prevent unauthorized entry and minimize the potential risk of damage or loss of sensitive information.
Data center managers today require a comprehensive security solution with monitoring capabilities and digital audit trails that can detect violations immediately and protect sensitive information stored on server racks. Regulations such as PCI DSS, SOX, and SSAE16 necessitate data center administrators to consider integrated solutions that offer physical and remote monitoring capabilities for optimal data center security.
High-quality intelligent locks can be hardwired into existing building security networks, providing a cost-effective and streamlined physical security solution that can be retrofitted onto existing cabinet applications – saving time and money while fulfilling evolving regulatory compliance mandates.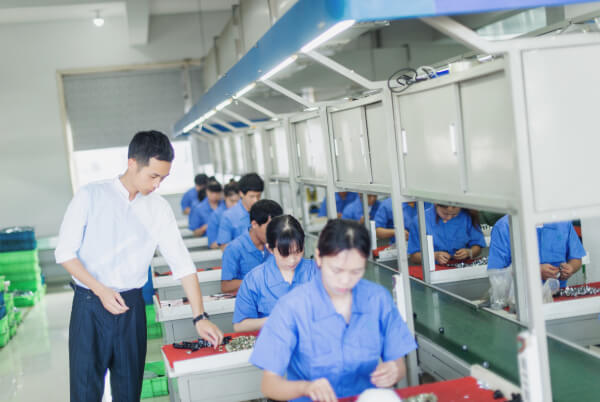 Linking to Security and Environmental Systems
In the data center space, it's wise to incorporate intelligent locking into your security strategy. Doing so will provide a combination of features that helps reduce theft and physical damage risks to your most precious data center assets.
There are multiple methods of accomplishing this, from using the correct combination of sensors and cameras to applying cutting-edge hardware and software technologies. A smart lock system can also be combined with a robust security solution that protects against cyber attacks as well as natural disasters like fire or flood – no matter who it may be! Integrated solutions offer you peace of mind while increasing productivity, improving collaboration, and saving you money in the process.
An intelligent lock solution for the data center should be part of a comprehensive strategy that addresses all of today's modern data center challenges. This includes managing an expanding staff of engineers, IT pros, and administrators, as well as increasing demand for resiliency and automation to guarantee service continuity to customers.
Electronic Rack Access Solutions
When designing a new data center or upgrading an existing one, it's essential to find an intelligent locking solution that fits your environment and requirements. Take into account factors like rack and cabinet dimensions, floor space available, noise levels, and more when selecting an electronic rack access system for your server room.
For instance, data centers with serious security requirements should consider installing rack-level locks that connect to a building's physical access control (PAC) system. This allows one lock to access both server cabinets and the building's security system simultaneously, cutting down both initial setup costs and ongoing operating expenses for data center operators.
Using Bluetooth Controllers
Bluetooth controllers offer a secure wireless access control and remote monitoring solution for data centers, eliminating the need to wire into a network or install software on-premise.
Bluetooth, a low-power wireless protocol, is ideal for battery-operated devices. Bluetooth also has applications in asset tracking, allowing people to monitor valuable items like laptops or airport luggage by sending them a signal.
Another advantage of using a Bluetooth-enabled smartphone as an access credential is the convenience it offers. Instead of carrying multiple keys, key holders can simply use their phone as one electronic key that will be automatically updated with access rights and scheduling as needed.
Passive Electronic Locks
In a data center, you must take great care to protect your servers and hardware from malicious hackers or viruses. But you also need to safeguard doors and equipment against outside access as well as potential burglars or thieves.
ZONZEN offers a selection of intelligent locking solutions to help protect your facilities. These include wireless access control locks and mechanical cabinet locks.
Passive electronic locks are an easy-to-install alternative to mechanical ones and do not need wiring, making them convenient. These integrated microcomputers supply power directly to the lock, read its ID number for verification purposes, and unlock it after verification is completed.
Active Electronic Locks
Data centers are becoming more and more regulated, necessitating specialized locking solutions to safeguard sensitive assets. Typically, this requires physical security systems that meet stringent compliance standards such as PCI DSS, SOX, SSAE, HIPAA, and GDPR.
These locks are compatible with home automation hubs, enabling them to be monitored and controlled from afar using apps like Amazon Alexa or Google Assistant. Furthermore, they come equipped with radios such as Zigbee or Z-Wave, which can be used for communication with other household devices.
Integration
Integration is the practice of connecting systems that serve their own purposes but can achieve much more when connected to related real-time data sets. This may involve bidirectional sync, correlation, or some combination of both. To find the ideal integration solution for your enterprise, take into account all key elements involved in data center operations.
Beyond top-of-the-line hardware, your organization needs the ideal software to ensure your data center runs optimally. This can help avoid costly downtime, mitigate risk, and maximize return on investment. The right software enhances employee productivity, minimizes errors, and streamlines workflows – not to mention it's the smartest way to boost profits!