Selecting appropriate hardware is essential in maintaining home security and privacy. Buying the correct hardware ensures your security and peace of mind are ensured.
Industrial handle locks provide added safety and security to commercial buildings with their push/pull features that make them user-friendly and enable integration with access control systems.
What is Handle Lock Series?
Handle lock is a lock that features a spring bolt operated by a knob and deadbolt. Generally made of stainless steel, this type of lock provides security in commercial buildings, healthcare facilities, and schools.
Handle locks are an excellent way to distinguish your door from the rest of the building, offering security, durability, and visual appeal while complementing the overall design of your business. They provide extra functionality as well as aesthetic value.
Commercial and industrial locks come in an array of finishes and styles to fit any space. Select from brushed stainless steel, white enamel, chrome, or brass to match your building's design and aesthetic.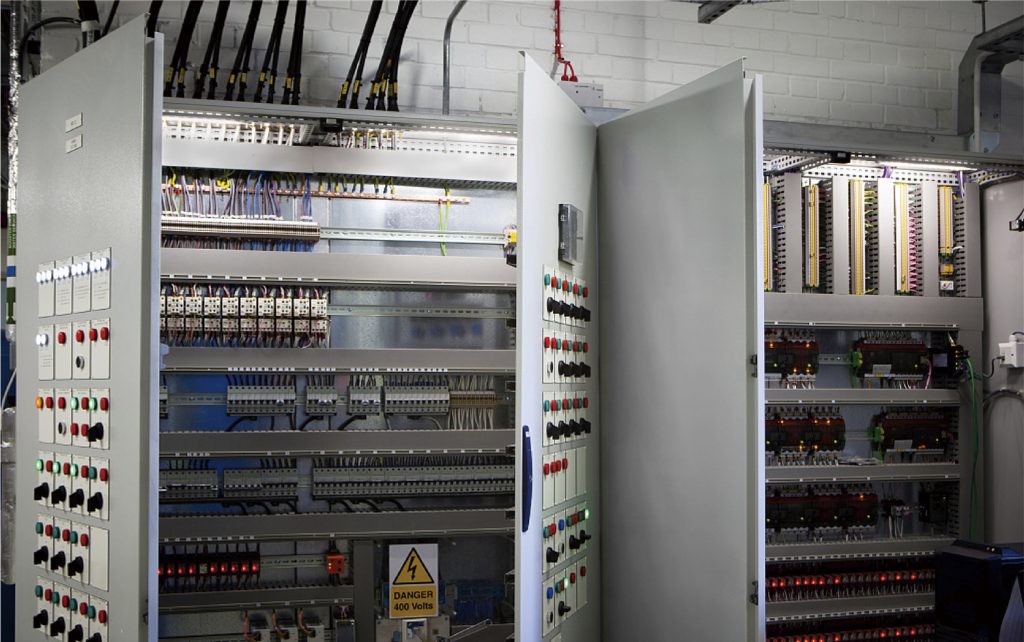 Types of Handle Lock Series
When selecting a commercial handle lock, it's essential to take into account several factors. These include security requirements, performance standards, and budgetary constraints. There is an array of commercial locks and door hardware available, each designed for specific uses.
Industrial handles come in three primary forms: mortise, cylinder, and tubular. These locks are all intended to safeguard building occupants against intruders while offering a level of security that can withstand repeated usage.
A cylinder lock is a type of key lock designed with a pin and tumbler design. Its primary purpose is to prevent an incorrect key from opening the lock. When the correct key is inserted, its tumblers align with high points on the key so it can rotate freely.
These locks, also referred to as deadbolt locks, offer an enhanced level of security for doors. Unlike standard commercial door locks that use a spring-loaded latch bolt mechanism, a deadbolt lock has an internal mechanical mechanism that can only be activated with either a key or thumb turn.
Mortise locks are the most popular commercial lock type. These locks consist of a spindle, strike plate, and lock cylinder to securely close off the door against pick attempts and can withstand multiple attempts at forced entry by intruders.
They can be applied to a variety of building materials, such as wood and metal. Furthermore, they come in an assortment of finishes and styles to match the aesthetics of any type of structure.
These locks tend to be more costly than other commercial handles and may need professional installation in order to meet security requirements. Furthermore, they may become damaged or worn down more easily than other locks, so it's essential that you select a high-quality lock with long life that you can rely on when installing one.
An electric strike is a type of lock designed to be operated from within a building. They usually feature reception release buttons, keypads, or other devices that enable users to enter a passcode and automatically unlock the strike – ideal for supply closets or break rooms where access to keys may not always be needed.
Electric strikes are an ideal choice for a range of applications due to their ease of upkeep and long lifespan. They're perfect for securing both interior and exterior doors in commercial buildings, especially where sensitive items like electronics or specialized equipment reside. Plus, electric strikes require minimal space-consuming components, which makes them particularly cost-effective to run and maintain.
Applications of Handle Lock Series
Locks, latches, hinges, and handles are essential components in the life and function of your application. They should meet a range of needs, from security to ease of use. Selecting the correct access hardware is key for ensuring you can securely control your equipment while creating an appealing aesthetic.
Smart and wireless locks are an excellent solution for commercial applications that require frequent use or remote access, such as medical facilities. Most of these locks connect via wifi or Bluetooth to unlock and open, providing easy remote management capabilities.
Lever handle locks are a popular interior door lock choice due to their simple locking and unlocking processes that don't require gripping or turning. They're great for hospitality, retail and commercial settings alike.
Cylinder locks are an ideal solution for medium to heavy-duty applications that need strong security but don't need disassembling of the lock to rekey or replace. They boast high durability and can be used with various keyways, including small format interchangeable cores and large format keyways.
Working Principles of Handle Lock Series
Handle Lock Series involves locks with a handle, latch bolt, and deadbolt. The handle part rotates for locking or opening while the deadbolt and latch bolt operate independently.
Depending on its design, a handle may be either a lever or a knob. Lever handles tend to be preferred due to their spring-loaded ability to return the handle back horizontally, while knobs have no such mechanism.
The handle can be made of plastic or metal, and the lock can be electroplated, coated, or chemically oxidized for improved durability, security, and an attractive aesthetic. Surface treatments also protect the locks from corrosion and other external environmental elements.
Advantages and Importance of Handle Lock Series
The Handle Lock Series is an essential element of a lock that provides access to your home. That is why it's critical that you select the correct model for your door.
Modern door handles offer numerous benefits and is engineered with security in mind. Not only are they picket-proof, but they can be customized to meet individual requirements.
When selecting a smart door handle for your home or office, security should always take precedence. A reliable lock should be not only pick-resistant and bump-proof but also easy to install and use with great aesthetic appeal as an eye-catcher in the decor. The Handle Lock embodies all these qualities in its stylish yet functional design.
The Handle Lock Series provides convenience when locking a door or window. Instead of using traditional keys, users simply unlock the device with their finger or pin – making it simple to leave for a few minutes while still maintaining security.
Durability is an essential consideration when selecting locks and deadbolts for your home or business. Make sure the products can withstand repeated use as well as heavy loads.
If you're installing a lock in an area that sees frequent usage, such as storage rooms or closets for valuables, then opt for a durable product.
Design plays an integral role when it comes to safeguarding your valuable possession. There are various types and styles of locks, each with its own advantages and drawbacks. To maximize your efficiency and save money, consider your individual needs and budget before finding a reliable supplier who can guide you through the many choices. There are also plenty of online manufacturers available.
ZONZEN is a one-stop provider of comprehensive lock solutions, with their primary products including high and low switch cabinet locks; instrument box locks; communication equipment locks; file cabinet locks, and electric cabinet accessories series products. Having been established for more than 30 years, they have earned an enviable reputation across the international market with glowing endorsements from customers in America, Europe, and Asia.